This post has been featured!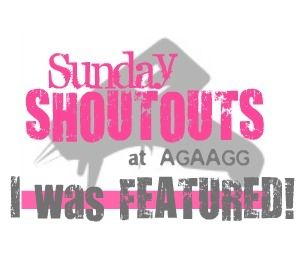 I am currently a participant in the Crafterbowl — hosted by Amie at Pinkapotomus. Each week two "players" face off in a secret ingredient challenge and the "Fans" vote for their favorite crafter. When Amie emailed me Saturday with the Secret Ingredient…BURLAP…I knew just where I wanted to invest my time and efforts. A New Spring Centerpiece for my Kitchen Table.
You see, my hubby got me this cool tulip centerpiece. It wasn't for Valentine's Day or because he was in the doghouse. "Just because" flowers…the best kind 🙂 Plus they were yellow (my favorite color). Yellow TULIPS (my favorite flower). He done good.
Unfortunately, they have already run their course for the year, wilted, and died. So I packed up the bulbs to plant in the fall…and waited for inspiration to strike. So, the vase sat empty for a few weeks:
I was hoping to put together something that looked a bit like this fabulous centerpiece my friend Abbie made last Christmas (but with a springtime twist):
Since I only had a small amount of burlap in my stash when I heard that it was to be the "secret ingredient" for my project, I had to make a run to JoAnns to grab a bit more. In addition to THREE colors of burlap, I picked up some yellow paint, yellow ribbon, and a yellow floral accent bush. I also found the perfect glass vase to fit inside the larger one I already had for $1. Gotta love that 🙂 (I also picked up some wire floral stems…but they didn't make it into the picture). Later, I went back for some thicker wire stems, some green floral foam, and lemon drops (had to go to three stores to find Old-Fashioned Lemon Drops instead of Lemon Heads…)
Add in several sticks of hot glue and a few buttons…and this is what I came up with:
A sunshine-y pot of flowers that won't wilt and die!
A welcome addition to our table.
Don't ya think?
Here is how you can make your own Burlap Roses:
1. Cut a two-inch strip down the entire width of the burlap (it will be about 45 inches long). While burlap has a very noticeable grain, I intentionally chose NOT to follow it, and recommend that you do the same. This affects the way that it will fray.
2. Wrap it around the tip of the wire step and secure it with hot glue.
3. Wrap and glue it several time until it looks something like this:
4. (At this point in the tutorial, I felt it would be easier to understand if we took the pictures from over my shoulder…so notice the changed point of view). Fold the strip backwards.
5. Pinch it in toward the stem…this is your first petal.
6. Make another fold and pinch it in as you slightly turn the stem clockwise.
7. Secure these petals with a few daps of glue.
8. Fold another petal…
9. …and another. Continue to turn your stem clockwise as you fold more petals.
10. Every couple of petals, add a dot of glue to hold them together.
11. Continue folding and glueing and glueing and folding.
12. Remember to continue turning your stem clockwise so that each new petal you fold is off-set from the last one.
13. Stop adding petals when you have 6-8 inches left of your burlap strip.
14. Wrap the remaining strip around the base of the rose counterclockwise. Add hot glue where necessary.
15. Attach the end of the burlap so that the edge appears as one last petal, or fold it back one last time ans secure it with hot glue.
16. It will looks something like this:
17. If you need more help…check out this wonderful video tutorial by La Belle Bride.
18. Make more. I made seven for my bouquet.
Here is how you can make your own Burlap Sunburst Carnations:
1. Use puffy paint to draw a bunch of flowers all over your burlap. Don't worry too much about these…it is good if they are uneven and inconsistent. Because I was not sure how these were going to work out (at first I thought I'd be overlapping flowers of decreasing size), I made several sizes. I ended up using a bunch of flowers of the same size: the ones that were 3 1/2 inches in diameter were my favorite.
2. When the paint has dried, cut out around your flowers. Again, do not worry about being too perfect on this. You WANT a messy cut that leaves burlap to unfray around the outside of your outline.
3. Fold the flowers in half with the right sides together and thread your wire through the center.
4. Thread 8 flowers on your wire like this:
5. Fold the ends around to meet up.
6. Push all the flowers together in the middle.
7. Twist the wires together to hold the flowers in a tight bunch.
8. That is all there is to it.
Make more. I made 5 of these for my bouquet.
Here is how you make Your Own Button-Eyed Daisy:
1. Cut a strip that is about half the width of the burlap (22 inches long) and a little under 1 inch wide. While I advised above that you not cut on the grain for the strips for your roses, this time I DO recommend that you follow the grain. Cut straight along one of the thread lines, and then again about 10 threads over.
2. Thread the wire stem through your button holes. If it has four holes, it will look like this on the top:
3. …and this on the bottom:
4. Now you have a stem two wires wide with a button on the end and a straight strip of burlap.
5. Thread your stem through the burlap about one inch from the raw edge of the burlap strip.
6. Measure over about 2.5 inches from the button and thread your wire through to make a loop.
7. Again measure over about 2.5 inches from the button and thread your wire through to make another loop.
8. Make sure you insert your wire on the same side of the burlap strip that it just came out of so the loops lie flat.
9. Continue steps 6 and 7, making loops at 2.5 inch intervals until you reach the end of your burlap strip.
10. Held loosely, it should look something like this:
11. Slide the petals tight to the button and spread them into a circle. Secure flower on the back with a dot of hot glue.
12. Grab a few of the threads on the outside of each strip. Some of these may have naturally loosened as you made the flower.
13. Wrap these loose threads around the button and secure them in the back with a dab of glue.
14. Make more. I made six of these for my bouquet.
To make my arrangement, I put my smaller vase inside the big one and filled the space in between the vases with lemon drops. I put some dry green floral foam in the middle vase to help hold the flowers in place. I find it helpful when arranging flowers to start with a bush, filler flower, or greenery…in this case those little yellow sprigs. Then I insert all of one kind of flower (i.e. the roses), then another (i.e. the carnations), then another (i.e. the daisies).
A few more things:
1.These flowers are quite heavy and I had to reinforce my wire stems with additional ones. When I do this again, I will opt for a heavier gauge wire in the first place.
2. Some people get manicures before they "model" their hands. Others wrap their fingers in masking tape and sear hot glue to their fingertips. I fall in the later category.
3. Hot glue melts band-aids…hence the need for masking tape over existing wounds.
4. You'll notice in the supplies photo that I got yellow ribbon, too. I made a rose with it using the same method as the burlap roses. It turned out cute…but didn't fit right with this bouquet.

This button can now be found on my portfolio page:
-:-
I'm linking up to these fun blog parties: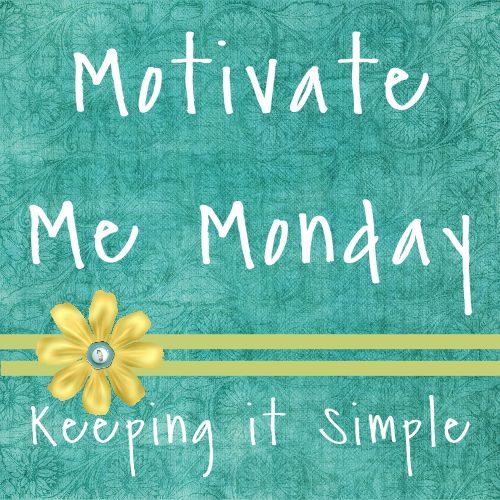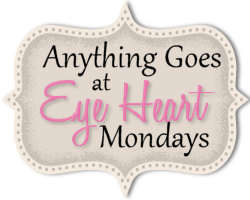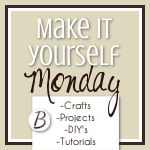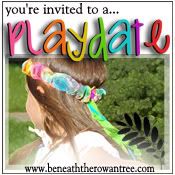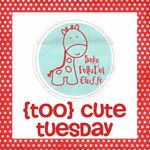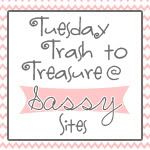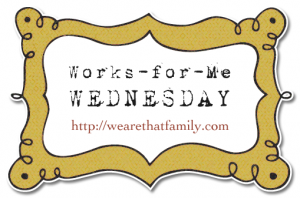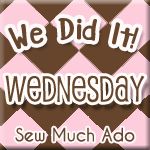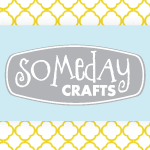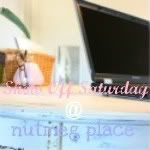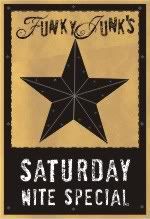 My entry into Strut your Stuff sponsored by Appliances Online and the Bosch Washing Machines