This Post Has Been Featured!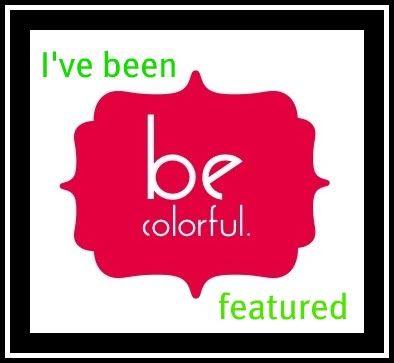 -:-
The Kids' Room was the first bedroom we finished up as a part of our "Big Bedroom Swap Around" …kind of ironic since it was the one I was having the hardest time making decisions about.
We actually finished and photographed it last September, but I am just getting around to sharing them now. Sad, I know.
But don't let me waste any more time blabbing…Pictures…Here are some pictures:
Here is what the room looked like when we bought the house:
This is what it looked like when we first set it up as our master bedroom:
But this is what it looked like when our master bedroom became the family bedroom:
Here is an improved version of the family bedroom, before we decided that this room wasn't really working out for us and we needed to do some swapping around:
I already shared these before and after pictures when we painted the room blue:
I also shared these pictures when I painted the beds red:
…and these pictures of the dresser and changing table top we made:
…and these of the matching toybox:
But TODAY I am finally able to share these pictures that show how it all came together:
The striped quilt comforters is where I was really able to incorporate a lot of colors and patterns which I think give the room the feel of crayons and caterpillars that I was going for. (The feel of WHAT?!? you ask…ya that was a long time ago…read this post for my initial thoughts on what I wanted this room to be.)
It is surprisingly difficult to choose an assortment of fabrics that look like a bunch of mismatched scraps.
You can't have too many of any one pattern or color. And you have to arrange them in such a way that there are no two stripes of the same color or pattern (i.e. dots or checks) touching but so that you don't end up conforming to a predictable pattern. And then I threw in the extra challenge of making the stripes variable widths, too.
Once I had the stripes all arranged for one quilt, I started all over again…because I wanted to have a set of two quilts that matched but were were not exactly the same. Ya, I might be crazy. Honestly, though, these "puzzles" are precisely what I LOVE about sewing.
I do like how they turned out, and I hope you do, too….
…because I made an extra set…
FOR YOU!
You can find them in my etsy shop.
I also used the fabrics from the comforters for the curtains. In addition to the loops at the top, there are stripes at the bottom…although I am really not sure why I bothered since they are always hidden by the nightstand.
Here is another angle of the room:
The can of blocks that I made for Josiah's 2nd Birthday are featured on the nightstand. Back when this room was just a vision in my mind, I had said it was these blocks which best captured the "feel" I was going for.
The shelves are something I picked up at a garage sale a while back and I was thrilled to finally be able to put them to use. I had two sets of three shelves (I think I paid $5 for each set). They are hung as a mirror image to one another over each of the beds…but the different arrangement of toys and books break up the symmetry just a bit.
All of the toys and books were things we had on hand…[If you care to know: the toy tool box was a gift for Josiah from our friends Sam and Abbie for his second birthday, the four wooden cars and the smaller wooden train were toys of my husbands that were tucked in this bag with his brio train pieces. The picture frame with Josiah's baby picture was from Bonnie (one of Rodney's "other mothers" growing up)…a similar frame from my friend Kelly with Selah's baby picture in it is on the changing table. The teddy bear was from my mom's friend Kathy, the stuffed lion was from Nana Sandy, and the monkey was from some seminary friends of mine, Peter and Erin (for a while this was the animal that Josiah "clung" to and carried around with him…see here and here). The bead toy was a gift from Grammy Sammy.The blocks were actually a wedding gift: I painted them brown and green and used them in the nursery and then added primary colors to the mix to use them in this room. The big wooden train was a $3 garage sale purchase of mine…it is actually a money bank. The airplane card was something that my sister sent to Josiah when he became a big brother. The silver cup has my husband's birthday engraved in it, so I am assuming it was a baby gift of his. The books: "Chickens Aren't the Only Ones" "Animals Born Alive and Well" and "The Reason for a Flower" –all by Ruth Heller–were some of my husband's favorite books as a kid…and are soon becoming some of Josiah's favorites, too. They really are very good books, but sometimes I have to hide the chicken one because I get tired of reading it over and over again.] Perhaps when we move and I set this room up again the shelves will bear some signs of Selah as well…she just hasn't accumulated the cute things Josiah has yet.
See the little red car next to the big wooden train in the picture above? I didn't put that there. Notice that it isn't there in the picture below.  That was an addition Josiah must have made to the shelf before we snapped the close-ups. Pretty good decorating eye for a 2-year-old I'd say!!
In addition to the airplane sitting on the nightstand with the blocks, this one is suspended by fishing line  in the corner above the changing table. They were both purchased on clearance at Hobby Lobby–but I can't remember how much, somewhere around $5, I think.
The bunting was made from some of Josiah's beautiful artwork.
So there ya go…our new kids' room slash guestroom:
–
–
–
I am not really sure what BEFORE picture I should be setting alongside this AFTER one….the empty room? the room at its worst? I guess I'll just go with the most recent one…any way you look at it, it was quite the transformation 🙂
-:-
This post is one of several in a series.
Click here for an overview of and introduction to our project.
Check out this post about the ways we determined bedroom #1 was not really meeting our needs as our guestroom/sewing room.
Check out this post about the ways we determined bedroom #2 was not really meeting our needs as a nursery.
Check out this post about the ways we determined bedroom #3 was not really meeting our needs as our master bedroom.
Check out this post about our new plan to make bedroom #1 our master bedroom.
Check out this post about our new plan to make bedroom #2 my sewing room.
Click here to see what our needs were for the bedroom #3 and click here to find out our plans to make it a kids' room SLASH guestroom.
-:-
I'm linking up: