These are the dresses I made for Selah and her cousins for Christmas:
Though not made from pillowcases, they are fashioned after simple pillowcase dresses.
I got four coordinating fabrics and made each of the four dresses with a different combination of three of them: one fabric for the main bodice, one for the panel on the skirt, and one for the pocket.
The top edge of each pocked is finished with grey satin ribbon.
And on one dress, where I felt the need to "break up" the grays, I also added a pink ribbon around the upper edge of the bottom panel.
I also used different ribbons for each dress to tie it together at the shoulders.
I love the various combinations of pink and gray.
And the way they all perfectly coordinate, while no two girls will really "match."
Let me know if you are interested in a free tutorial, I'd be happy to put one together…
I don't think we'll be getting all four girls together until Thanksgiving, and Selah will have surely outgrown hers by then…but if the other girls' still fit I'll have to whip together another one for Selah (why DO babies have to grow so fast?) When I do, I can easily take pictures of the process for a complete photo tutorial 🙂
This button is now active on my portfolio page.

-:-
I'm Linking Up: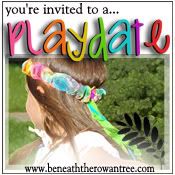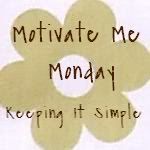 >