Remember this dresser from this post?
Today it looks like this:
And has a nightstand to match:
Why do I always forget to take before pictures? This is the best I could do on the nightstand:
We got the dresser at the Habitat for Humanity Warehouse. It was $75, which I actually think is a lot for a beat up old dresser…but at the time we were in the market for a bathroom vanity and I thought this dresser would be perfect (The length was EXACTLY what we needed and the thin set of dressers up the center could be sacrificed for plumbing a sink and eight drawers would still have been left for storage). We didn't end up using it in the bathroom, but had it in our bedroom for quite a while before I decided to breathe new life into the old relic.
One of the front drawers was busted (but the missing parts were inside the drawer).
Two of the feet were broken (the front one was broken when we got it, the back one happened when unloading at our house, so we had the piece that fell off).
The top surface was also very scratched up, had bubbling finish, and several stains.
While the drawer was relatively simple to glue back together since we had all the pieces, the feet were a bit more complicated. We used the little piece that had fallen off the back foot to fix the front foot so that the curves would match up at the corner. It was a bit shorter than the other front foot, but since you never see them at the same time…who would know?
We used a similar looking piece of wood trim from the hardware store for the back foot. I think it is a pretty good match…
Then we prepped everything for painting with masking tape, masking paper, and trash sacks and sanded it down just a bit.
Well, sanded it down a lot a bit on the top to try to get those scratches out.
Then we sprayed it with primer.
We used a Zinsser primer that is meant to cover stain. When describing my project the lady at the paint store said I would be able to do it with one can of spray primer. 2 trips to the store, 4 cans, and over $25 later, it was primed. Next time, I'll buy a quart for a fraction of the price and use a paint brush.
As I mentioned in this post, I was inspired by a can of "oops paint" at Home Depot ("Oops paints" are those cans that are mistakenly mixed at the store and sold for $5 a gallon). However, it was half-empty (or half-full, depending on how you look at it). I really have no idea why they would have a partial can of paint at the store (once mixed, it is non-returnable, so I am not sure who used this paint)…but there it was, in such a perfect shade of robin's egg blue.
This almost certainly would have been enough for my project, but I really don't have much experience with painting furniture so I wasn't sure…and also wanted to have plenty left over for frames and such…so when I saw this somewhat similar, but not nearly as perfect shade of oops paint at Lowes, I picked it up, too.
So I mixed some of the greener paint in, as well as a little 50 cent tub of a grayish paint and nearly doubled the volume of paint I had to work with without changing the color much at all (and maybe even improving it a bit). I am not sure if it is bad form to mix different brands and sheens of paint, but it appears to have worked out just fine for me. If something horrible happens down the road, I'll be sure to let you know.
Whew, it went on bright and greener than I expected…and I think I was too scared to take a picture before I set in on the glazing.
But after gooping on and then wiping off a really dark brown glaze…
…I was quite pleased with the color…
AND the character the glaze gave it.
For the record, the process of glazing is quite a growth experience for a perfectionist…for, by nature, glazing capitalizes on everything that is not perfect about the furniture. But in the end, all those imperfections are quite beautiful I think.
(Although the perfectionist in me is still quite bothered that a couple of the handles are flipped up in my "after" picture.)
Anyway, I love how the old busted up drawer…
…is hardly recognizable:
You might have noticed that, while similar, the handles in the last two pictures are actually different (and if not scroll back up and you will). You see, I intended to put new, more modern handles on the dresser once it was painted…and was SO EXCITED to find just what I wanted on clearance at Target the week after I finished the painting. Let me save you some future disappointment in the furniture rehab department by informing you that two-hole drawer handles/pulls are not all standard. While most holes are 3 inches a part, a few are 2.5 inches apart (Target sells both sizes…but doesn't even label them on the packages! The ones I bought for this project were 3 inch handles and needed to be 2.5 inches, but the ones I bought the same day for a different project that needed 3 inch ones were 2.5 inches…I ended up taking them all back.)
So the holes on this dresser are 2.5 inches apart. Unfortunately, it seems the only styles that fit are these batman style ones and cup style ones, like this:
I actually sorta like that style…but for kitchens and office furniture. I just don't think they would look right on this dresser. At all. But the old handles were rusty, tarnished green, and really quite awful…so I didn't want to put them back on…so then I thought perhaps I might like to replace the handles on our office furniture with the cup pulls…
…and I stole those batman handles for the dresser.
I am still not convinced this is what I want to do: so I have made no purchases, the bedroom dresser is currently styling the old desk handles, the desk unit is currently handle-less, and I am waiting for a future stroke of genius or inspiration.
And in the meantime, I am quite enjoying my fresh new dresser and nightstand!
Let's review shall we?
Before:
and After:
Before:
and After:
-:-
I'm linking up to these fun parties: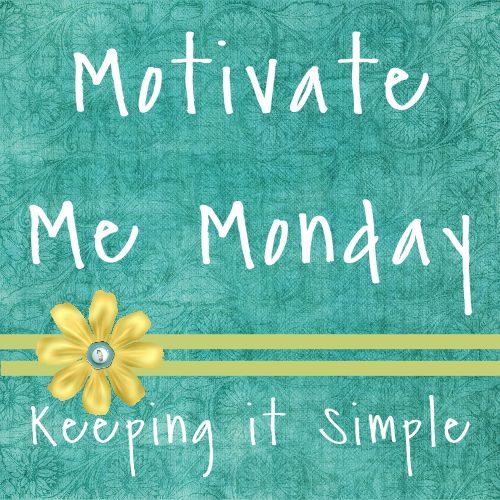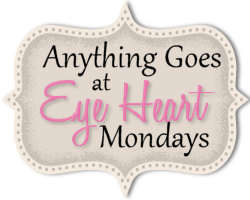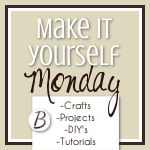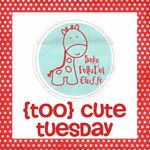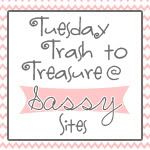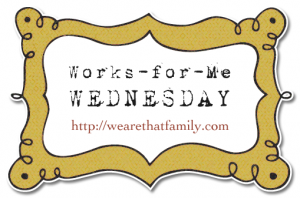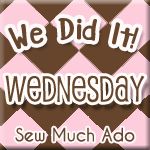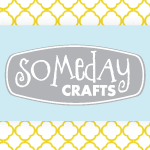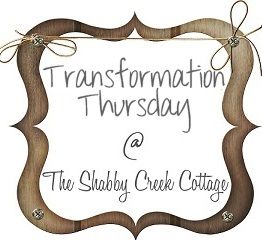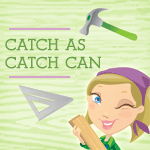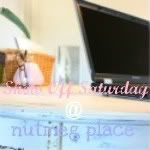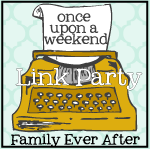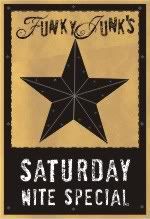 My entry into Strut your Stuff sponsored by Appliances Online and the Bosch Washing Machines