Last week, I shared before and after pictures of what is now our kids room slash guestroom. However, I didn't share what was under the beds or behind those closet doors.
The practical "usability" of the bedrooms in our home was what initiated our big bedroom swap around in the first place. And I feel this new room is now working for us in some very practical ways!
You may remember from this post, that this used to be our master bedroom. However, the closet was too small for my husband and I to share. At first I used this closet and he used the one downstairs in what was then the guestroom, this made sense because with the shift my husband was working he was getting dressed when the rest of us were asleep. Later we switched that up because he was working a different shift and it made more sense for me to have the downstairs closet so that I could also use it to store some of my sewing supplies (my sewing space was in that room). Neither arrangement was ideal.
So we cleared it out and cleaned it up with a fresh coat of paint.
It is now the kids' closet…and is SO much better suited for the kids (smaller sized) clothes!
One side for Selah Mae:
The other for Josiah:
Since the kids clothes don't hang too low, we added a hanging rack in the lower space:
It is made with a scrap board, extra wall paint, and a bunch of random, mis-matched hooks we had on hand. Price tag: $0 !
The fact that the clothes in these pictures are all summer clothes…and also that Selah has already outgrown these her matching jammies…is yet another indication of how behind I have gotten in my blogging. Though she can't still wear them, the matching jammies are "cemented in history" by this sweet picture:
Aw, I love 'em.
But back to the room and its fabulously practical usability-ness…
the changing table dresser houses all of the kids "toiletries," diaper changing essentials, bibs, Selah's headbands, my wraps, etc.
But my favorite "storage solution" is the beds! (Remember how we added some height to the legs before painting the beds red?)
Look at all that is hiding under there!
Each of these clear storage bins contains a different "category" of toys which I rotate out each day. This has worked WONDERFULLY for us…each day, Josiah's toy selection changes, and he is excited to play with the "new" things. I have found that if the same selection of toys is out for more than a couple of days , he stops PLAYING with them and starts being destructive or just making messes.
He DOES know that there are all those toys under there, but for the most part it is an "out of sight, out of mind" sort of thing. Some days, though, Josiah brings a different box of toys out to play with. We try to make it a habit that we have to pick one box of toys up before we open up a new one. We don't stick to that perfectly, but it is working pretty well 🙂
So there ya have it…that is what is "under there" and "behind that" in the kids room.
-:-

http://www.creatingreallyawesomefreethings.com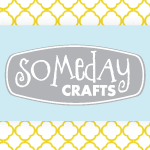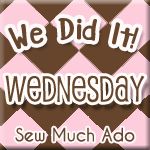 Frugal Friday @ www.LifeasMOM.com